Watten Estate
Residences Developer
UOL Group and Singapore Land Group Limited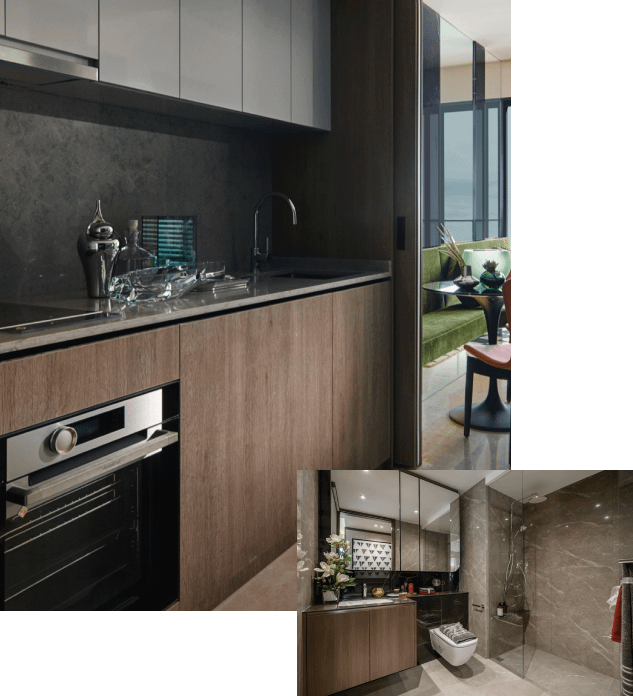 Watten Estate Residences By UOL Group and Singapore Land Group
Watten Estate Residences is a condominium development that is located at Shelford Road in District 11. The development is purchased with a bid of $550.8 million by a joint venture between UOL Group and Singapore Land Group. The 80:20 joint venture company, named United Venture Development (No. 4) or UVD4, is formed by UOL Venture Investments, a wholly-owned subsidiary of UOL Group and Singland Residential Development, a wholly-owned subsidiary of Singapore Land Group. This condo is located on an elevated freehold site that has a site area of 220,241 sq ft, zoned for residential use with a gross plot ratio of 1.4 under the Urban Redevelopment Authority's 2019 Master Plan. This condominium could potentially be redeveloped into a new 286 unit new residential project based on the minimum average size of 100 sqm or 1,074 sq ft.
Read more Watten Estate Condo Details for more interesting information. The development has long-term investment value and is sought after in the near future, so don't miss the opportunity to own it!
Watten Estate
Residences Get A Free Private Consultation
Be The First To Come And Experience This exclusive property preview by Developer!
About Singapore Land Group Limited
UOL is one of the most reputed and largest companies in Singapore for real estate owning a large number of properties both for investment and development purposes. UOL Limited is the abbreviated name of the Singapore based United Overseas Land Limited, which changed its name in the year 2006. Additionally it also owns and manages a large number of suites which are used as service apartments and hotels. The business is publicly listed for greater transparency, and its financial information is available to investors and customers. Their latest project is Avenue South Residence which is located right next to Silat Ave near to Cantonment MRT Station as well as Outram Park MRT Station.
Singapore Land Group Limited ("Singland" or the "Company"), formerly known as United Industrial Corporation Limited, is a leading real estate company listed since 1971. Singland's diversified portfolio comprises commercial investment properties, residential development properties, hotels and IT services.
The company's portfolio of prime commercial assets includes 2.5 million square feet of office space and 1 million square feet of retail space in Singapore. These include some of Singapore's best-known commercial and retail landmarks such as UIC Building, Singapore Land Tower, Clifford Centre, SGX Centre, The Gateway, Tampines Plaza 1 and 2, West Mall and Marina Square.
With a focus on delivering quality products of the highest standards, each of our developments is also a reflection of innovative and inspirational concepts. From setting benchmarks to building landmarks, our residential and commercial portfolios represent our dedication to creative excellence and sustainable developments.
Kindly Fill up the form to Enjoy Direct Developer Price & EXCLUSIVE Showroom Viewing!
Register now for fastest & latest price updates!
Be the first to know about the latest updates of the development.